Matthew Sisco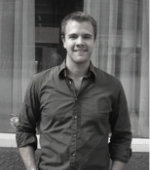 Matthew Sisco is PhD student in the Psychology Department at Columbia University. He was previously the Program Coordinator at the Center for Research on Environmental Decisions (CRED).
In 2011, Matt received his B.A. in Psychology from Fairleigh Dickinson University summa cum laude with distinctions. He has also served as a Youth Delegate to the United Nations, and worked as a visiting research assistant at Beijing Normal University.
Matt's research interests relate primarily to the social context of environmental decisions. His current interests include pro-social decisions, consumerism, and group decision making under risk and uncertainty.