Tien Ming Lee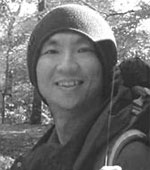 tienl@princeton.edu
More information 
Download Curriculum Vitae
Tien Ming is currently a Senior Research Associate in the Science, Technology, and Environment (STEP) Program at the Woodrow Wilson School of Public and International Affairs, Princeton University.
Ming obtained his Ph.D. in biology from University of California in San Diego. He also holds an M.S. and a B.S. in Biology from the National University of Singapore. Ming was visiting assistant in research at Yale University and he is interested in the impacts of past and future global environmental change (including climate and land-use changes) on biodiversity, protected areas, conservation prioritization across multiple scales, the structure and implications of local, national, and global attitudes and behaviors on biodiversity conservation and environment, the implications of emerging Asian economies on regional and global biodiversity and environment, and the anthropogenic drivers and correlates of local and global extinction risks in animals and plants.
Ming was previously an Earth Institute Fellow where he worked with CRED and with the Department of Ecology, Evolution & Environmental Biology (E3B) under the direction of Ruth DeFries and with the Yale Project on Climate Change Communication under the direction of Anthony Leiserowitz. He concentrated on the human dimensions of global biodiversity conservation and implications from the emerging Asian economies.